Welcome Kristina Kuzmic Fans!
I'm writing this as a quick hello to any of Kristina's wonderful fans who have come to check us out and participate in the giveaway!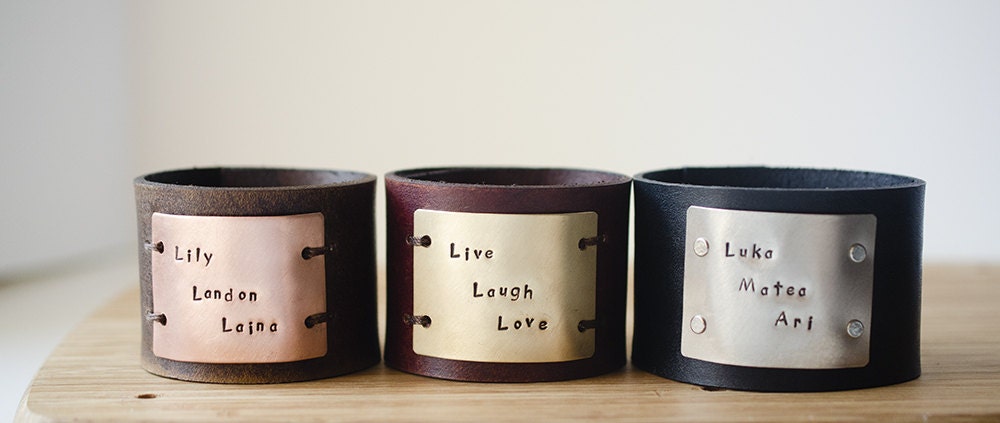 We are giving away a custom cuff in the style that Kristina wears in her videos - 2" wide with a metal plate featuring your kids names or anything else you want (pictured above) Or you can get $38 towards anything in our shop you like.
We adore Kristina and think she is amazingly smart and sassy. Because seriously anyone who has an ice cream and wine float is my kind of gal. 
We are so happy you've decided to stop by!
If you Like Our jewlery
And would like to be on our mailing list so we can send you once a month update on new products, sales, and giveaways use this link: Yes I want to be on the Mailing List!
Coupon Code
Kristina has a 20%off coupon code that is good from Sept 26, 2016 through October 3, 2016. Go check out her post/video to get the code! 
Yeah, But...
I'm not your friend, kid!
Things my kids DON'T need from me!